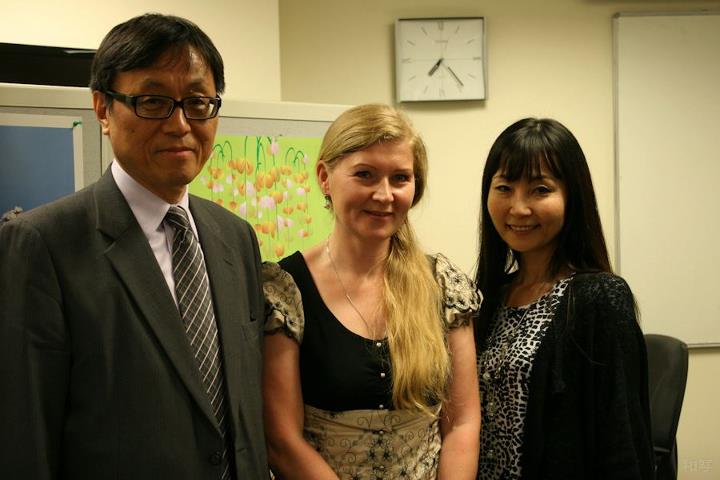 Hello!
I am Ludmila Ilyina, co-founder and CEO of Ludmila Tours. I am a graduate of St Petersburg University, Institute of Foreign Languages, Pedagogical Academy. I did not want to give up engineering but after "perestroika" of the 1990s, it was necessary for me to change my profession as did many other soviet engineers.
I have always been attracted to Tourism, have been keenly interested in the history of Russia in the whole and of St. Petersburg in particular since my childhood. It was a simple and easy transition to work in the tourism field. I was good at English but decided to enter the Institute of Foreign Languages to become fluent. I had been working as a tour guide for more than 10 years. Unfortunately, our tourist season is very short, and many guides need to find a side job.
The Pedagogical Academy helped me to become a professional teacher. I really enjoyed teaching but being a guide had always been my favorite. While as a student of the ElectroTechnical University I had the opportunity to be part of an exchange program and visited Japan. I fell in love with the Japanese culture and started to study the Japanese language at St. Petersburg Japanese Center. After several years of intensive study I became a licensed Japanese-speaking guide. It will be very useful whether as a guide or making arrangements with Japanese visitors.
Our family, above, enjoys traveling. I understand how it is to travel with a big family, to make it a pleasure for everyone. Our task is to make your trip enjoyable though it may seem a daunting task to do so when you travel with your kiddies to such buzzing cities as St. Petersburg and Moscow. Our beautiful cities have something to offer and entertain everyone. With its majestic buildings, diverse neighborhoods, fantastic museums, magical city center and family-friendly restaurants, St. Petersburg will amaze children and adults alike on a fun-packed family break. You are welcome to ask about anything you may need on your trip. We can customize your travel requirements from those presented on our pages.
Please contact us to discuss and negotiate your perfect trip. We are here to make your vacation planning as simple as possible to have the vacation of your dreams! Grab your bags and let's go!
Sincerely yours,
Ludmila