You have many options for your evening program entertainment: Russian folk show, classical Russian ballet, evening of Russian classical music, romantic boat trip, St. Petersburg state circus and/or horrors of St. Petersburg.
Russian Folk Show
There are many places in St Petersburg where you can enjoy Folk Shows (Menshikov hall, folk center, the Anichkov palace or the Nikolaevsky palace) We highly recommend you consider the program at the Nikolaevsky palace. The folk show is conducted in one of the most beautiful 19th century palaces of St. Petersburg. The palace was built for Grand Duke Nikolay, a son of the Emperor Nikolay I.
You will enjoy the performance of the best folk companies such as Cossack group "Maidan", the dance group "Stars of St. Petersburg", the folk trio "The Souvenir" and the folk Russian instruments quartet "Naigrysh". You will have a chance to enjoy stirring dances of the Russian North, the Urals and the river Don. You will listen to different folk musical instruments from balalaika to a handsaw.
Starting times: 19.00 and 21.00
Duration: 1 hour 40 minutes. Performance consists of two 40 minutes acts with 20 minute intermission.
Classical Russian Ballet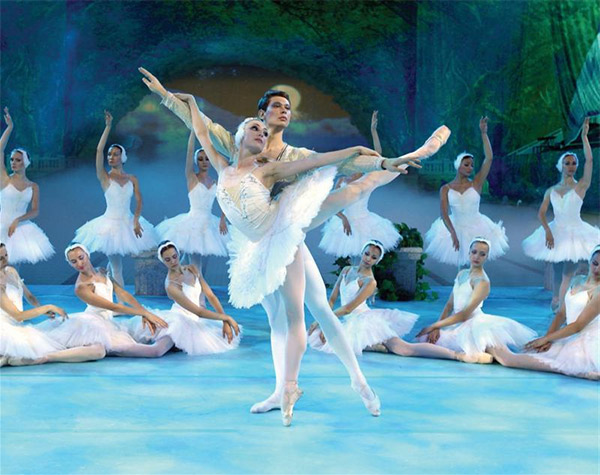 St. Petersburg is a city of theaters. Make every effort to visit at least one theater to experience the cultural wealth of St. Petersburg.
St. Petersburg's opera and ballet theaters comprise the best ones you will experience in all of Russia. St. Petersburg truly is where classical Russian ballet began and where you will watch performances according to the 19th century canons. We are pleased to suggest you visit one of the leading opera and ballet houses of St. Petersburg. It could be the Mariinsky (former Kirov) Theater, Hermitage Theater, Conservatory or Mussorgsky Maly Opera and Ballet House.
We are glad to give you recommendations about performances conducted in St. Petersburg theaters.
Starting times: 19.00 or 20.00
Duration: from 1.5 hours to 3 hours depending on a performance
Russian classical music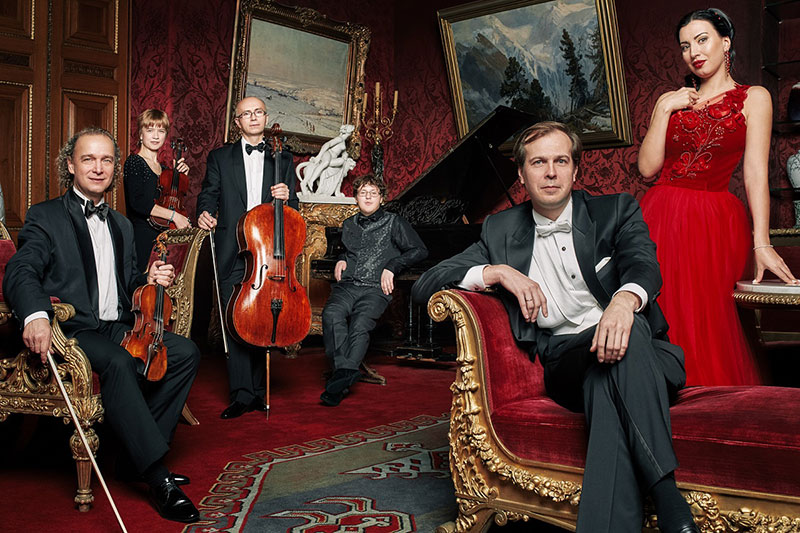 The most impressive palaces offer unforgettable evenings where you can enjoy classical music and marvelous opera performances. It is a unique chance to feel the ambiance of the 19th century musical salons once owned by Russian noblemen.

Starting times: 19.00
Duration: 1 hour
Romantic boat trip
Accompanied by your personal guide you will have your private boat trip. The trip gives a unique chance to see how the city grew along and around the Neva and how many of its landmarks face toward the water. We guarantee it will be a trip you will remember for a very long time!
If you wish you may make your own route based on your preferences.
All e boats we offer have covered and uncovered decks and warm blankets for your comfort.
Whatever the weather you will have an unforgettable experience!
St. Petersburg state circus
Russia's first national circus. The program features a variety of attractions, acrobats, tight-rope walkers, illusionists, clowns and trained animals.
Starting times: 15.00 or 19.00
Duration: 2 hours with 20 minute intermission.
Horrors of St. Petersburg
It is a unique labyrinth of fear comprising 13 rooms, each full of images and themes from St. Petersburg history, mythology and literature. Modern sound and special effects, the very latest in holographic protection, moving wax figures, mobile platforms, and live actors.
Open daily 10.00 -21.00

Just let us know what you are interested in and we will do the rest!