Dear Air and Rail Visitors,
Welcome to Russia!
Please note that when you enter Russia by air or rail it is a must to have:
1. Your valid Passport
2. Russian visa (we provide our guests with visa support, letters of invitation free of charge)
3. Russian Migration Card (it is a document provided by transportation company, delivering you to Russia. Please complete it and sign it before disembarking)
Once you have your visas and flights booked, it's time to think about where you would like to stay and what you would like to do during your trip to Russia.
Ludmila Tours is happy to greet you at the airport or train station and will provide everything that might be needed from A to Z for your Russian adventure. We specialize in group/ individual sightseeing tours and private shore excursions in St. Petersburg, cultural and historical capital of Russia, and in its actual capital, Moscow. Our escorted sightseeing tours will impress everyone from children to seniors and to those in-between! Our private fully licensed tour guides and professional drivers will treat you as they would treat celebrities or royalty (even if you are not). That is our work style / ethic and our vision of personal service. From our point of view each one of our guests deserves the best quality of service we can provide.

We will design a customized city tour of Saint-Petersburg and Moscow to suit your travel wishes and interests, whether you are a couple or a family, an individual or a group. Our wide selection of services will help you wisely plan a trip that meets all of your needs and at no extra cost.

You may wish to explore Russia independently or perhaps you would prefer our guidance during either the first trip planning stages or during your time in Russia. Whatever you decide, we will happily and efficiently assist you. Ludmila Tours offers a fully licensed bilingual/ multilingual guide, professional, safe driver of a comfortable, air conditioned vehicle, who will meet you at the airport / railway station, deliver to your hotel / apartment, and will accompany you throughout your trip. Our company can provide visa support, accommodations and any booking that might be needed. Our services are helpful for the first time visitor as well as for those returning visitors to Russia.

For all first-time travelers who would like to be absolutely independent we would still recommend you book an arrival transfer with a 3 hour orientation city tour. It will help you to know the city a little, to know locations of the closest banks, groceries and nice cafes/restaurants, and to learn how to use public transportation system so you may travel to the places you would like to visit on your own and about the specifics of these places (admission hours and costs, any special audio-guide tours).

There are many cities in the world where travelers can explore on their own, but, to be totally honest with you, we would not add St. Petersburg to that list. We will make sure that this city meets your every desire and that every cent spent on your trip is maximized. St. Petersburg has SO MUCH to see. Our recommendation is to visit and tour Moscow for 1-3 days if that fits your itinerary.

As for those who really want to use their time effectively, skip waiting in long museum lines and have friendly companions during their stay in St. Petersburg or Moscow, we suggest our private tour, guided by one of the top tour guides in an energized team with a professional safe driver. We use comfortable Mercedes Benz vehicles, but if you prefer something else, please let us know. We have a wide variety of vehicles to select from including luxurious limousines to retro Russian vehicles.

Booking a private tour allows you flexibility with times and schedules, an important consideration for families with children and people with limited walking abilities. (The big travel agencies usually do not care if a single person in their group has special needs or requirements. We do.) Please: NEVER hesitate to share any of your travel wishes and needs with your private guide as they may arise. Schedules and itineraries are always secondary to us; our first and primary goal is to be sure you feel comfortable with us and enjoy every minute of your Russian tour. Having a private guide takes all your worries and troubles away as you have your own personal, friendly and pleasant assistant to help you in every way.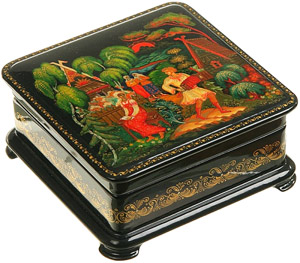 Please take a look at a couple of tour samples popular among air or rail visitors of St. Petersburg and Moscow.
If references from your countrymen who have already explored Russia with our guidance would be helpful, please let us know - we will provide their contact information.
Moscow and Moscow Land Tour Samples
St.Petersburg and 1 day, 2 day, 3 day St.Petersburg Private Tour Samples
Jewish Heritage of St.Petersburg