The former mansion of Counts Sheremetev is a unique historical and cultural monument. It represents rare for St.Petersburg pattern of an urban mansion. The site on the bank of the Fontanka was granted by Peter I to the field-marshal Count Sheremetev in 1712. The existing two- storied stone palace was built in 1750. It took two centuries for the mansion to be completed. At different times different architects participated in the decoration of the Palace and its outhouses. Up to 1917 the Palace and the land had belonged to the five generations of the senior branch - the Counts - of the old Russian family of Sheremetev.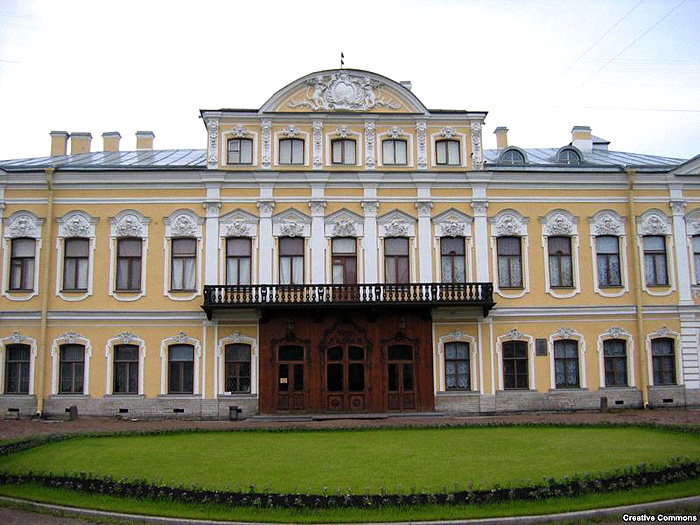 After the Revolution the Palace was turned into a museum and telling about Russian Nobility. It was open up to 1931. The private collection of the Sheremetev, which they had been gathering for 200 years, served as the basis for the museum's archives. Later and up to 1984 The Sheremetev Palace premises were given to a research institute. The interiors had perished, and the collections had been given over to the major museums of Russia. The exception was only for the few items of interior decoration left in the building.
In 1989 the Palace was handed over to the Museum of Theatre and Music. The present day the Music Museum of St.Petersburg houses the State Collection of Musical Instruments, which also belonged to the Museum of Theatre and Music. The permanent Musical Instruments Collection displayed at the Palace has three thousand exhibits.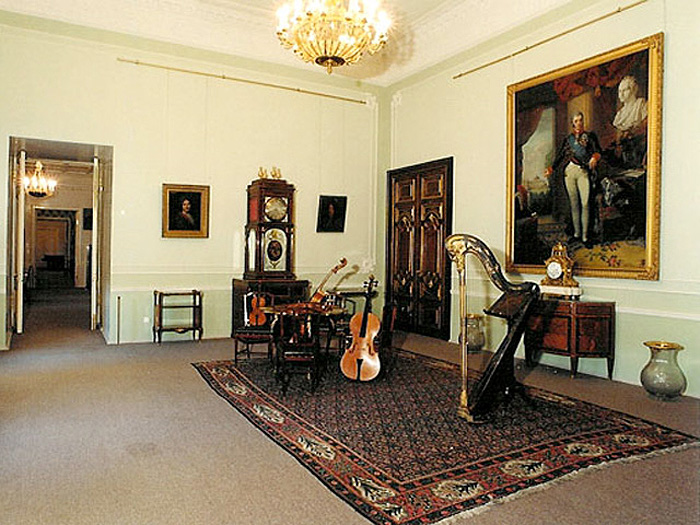 Since the 1980's restoration work has been in progress in the Sheremetev Palace. The restores pay special attention to the gala and memorial interiors of the 19th century.
At present the majority of the Sheremetev halls, given to the museum in dramatic state, have been restored. The exhibition is arranged in three directions:
1. The history of the Sheremetev family and life of Russian nobility in XVIII - XX cc.
2. Open stores of the unique collection of musical instruments
3. The exhibition of private collections.
The permanent exhibition "The Sheremetev family and the Musical Life of the 18-20th cc." was organized in 1995. The exhibits come from the State Hermitage, the Russian National Library, Pushkin House, the State Tretyakov Gallery, the Ostankino Memorial Palace, the Russian Porcelain Museum in Kuskovo, as well as from owners of private collections. The fancy shapes of the baroque instruments of the 17-18th centuries go extremely well with the style of the Palace. "The Open Stores" exhibition was opened in the October of 1997 in the Gallery Wing of the Fountain House. Here one can hear the Russian bells, replicas of antique musical instruments, copied in the 19th century from authentic pieces.
Another notable exhibition is a private collection of A.M.Sarayeva-Bondar (wife of V.V.Strekalov-Obolensky - a Petersburg collector). The collection numbering over 700 works of fine and applied arts (18-20th centuries) is one of the most precious recent acquisitions of the museum.
Open: 12.00a.m. - 6.00p.m.,Last admission-one hour earlier
Closed: MO, TU and last Wednesday of every month