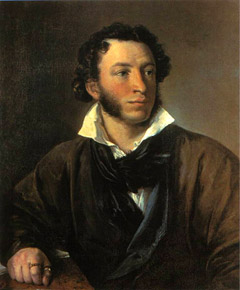 The Pushkin Apartment Museum, located on the river Moika Embankment 12, is the only memorial Pushkin museum in the city. The display tells about the last period of the poet's life and work. There Pushkin, mortally wounded at the duel, died on January 29, 1837, and there one can see things that belonged to Pushkin and his family. The museum was opened in this house as late as in 1925.
Authentic Pushkin's belongings are displayed in the poet's study. Books dominate the study. Pushkin had a library of about four thousand books in fourteen languages. In the study of the memorial flat the visitors can see the collection of over 4,000 volumes in different languages. Pushkin's desk and the armchair, as well as the poet's ink, the pen, the waistcoat Pushkin was wearing on the day of the duel tell about the tragic duel and the last days of his life. The exposition of the museum features Pushkin's death mask and the medallion with a curl of his hair. The flat is decorated with portraits of Pushkin, his friends and relatives. In the flat one can see furniture, tableware and accessories typical for the poet's epoch of the beginning of the 19th century.
The flat where Pushkin and his family lived was in the dress circle of the mansion. It was here, in the study that the poet worked on his poems and wrote his last poem.
At present, the Museum possesses a unique collection of iconographical, memorial and historical materials, paintings, graphics, sculpture and pieces of applied arts. Apart from Pushkin's life, the museum complex became storage of various documents on Russian history and culture of the 18th and 19th centuries. It invites visitors to discover unique materials related to the life of Russia's greatest poet, his environment, his predecessors and followers. Nowadays the Pushkin Memorial Museum is the only one of this kind in Saint Petersburg.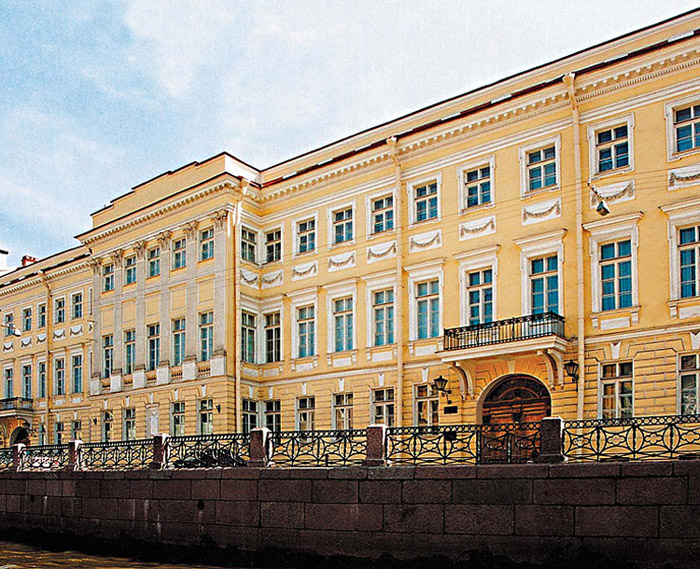 Open: 11.00a.m. - 6.00p.m., Last admission-one hour earlier
Closed: TU and last Friday of every month.