The Pavlovsk palace and park ensemble is located 26 kilometers from St.Petersburg.
The development project of Pavlovsk park, Palace and pavilions started in 1777.
Pavlovsk is a delightful romantic English park with a palace and pavilions. It was built on the land of Catherine II and presented to her son Paul. The gift was in honor of the birth of Alexander, her first grandson and the future Russian Emperor.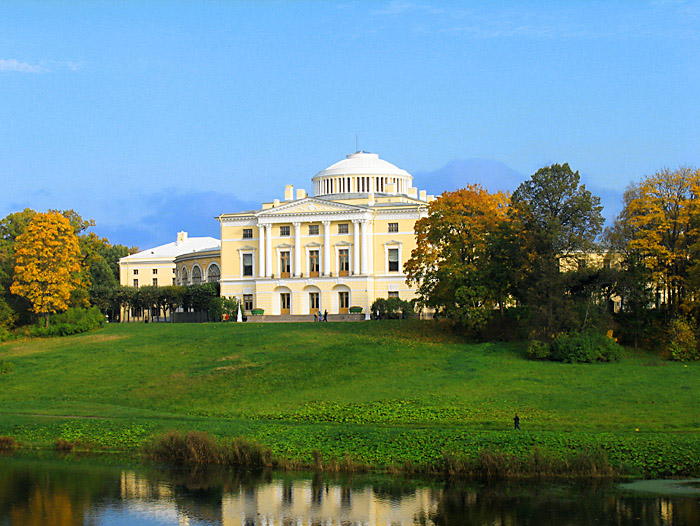 Pavlovsk was a summer residence of the Russian emperor Paul I and his family. Its architects were amongst the greatest of the period: Cameron, Brenna, Quarenghi, Voronikhin and Rossi. The palace looks like an Italian palazzo. The suites of the Pavlovsk palace belong to the best achievements of Russian architecture. The round, oval, octagonal, rectangular and square halls and rooms of the palace are faced with artificial marble or colored stucco and covered with paintings or molded ornaments. The strict articulation of the smooth walls is enlivened by a delicate range of the rosy, greenish, golden, white and lilac hues of the interior finish and decor.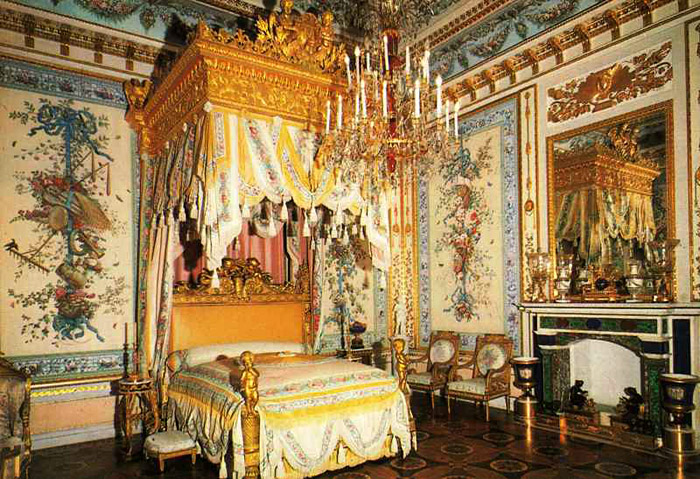 The formation of the Pavlovsk Palace collections was closely connected with the journey by its owners Paul and his wife Maria through Europe in 1781-82. They visited workshops of well-known artists, ordering and acquiring paintings, furniture, bronze articles, silk fabrics, china sets, etc. They also brought back to Russia a large number of antique sculptures from Italy, and gifts from European royal courts. Many of these treasures are on view, together with an excellent collection of portraits by Russian artists, and a number of Pavlovsk landscape paintings and drawings.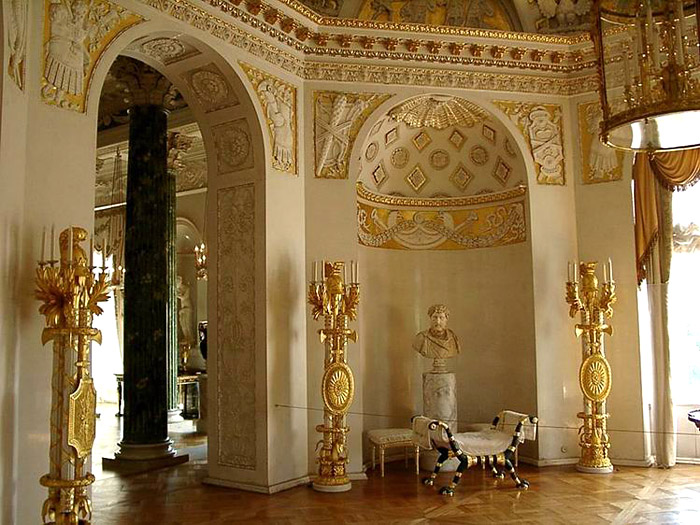 The collection of Western European porcelain comprises numerous beautiful pieces produced in the eighteenth and nineteenth centuries at various manufactories including the celebrated Sevres Royal Manufactory near Paris, Meissen Manufactory, the Berlin and Ludwigsburg Factories, the Wedgewood and Spode potteries. Amongst them are the celebrated porcelain dressing set and mirror (Sevres pottery, 1781-82) made in the technique of jubilee porcelain - a gift of King and Queen of France to Empress Maria Feodorovna, the Parisian Service (Sevres, 1781-82), a Wedgwood faence service (England, late 18th century) specially made for the Old Chalet pavilion in the Pavlovsk Park, etc.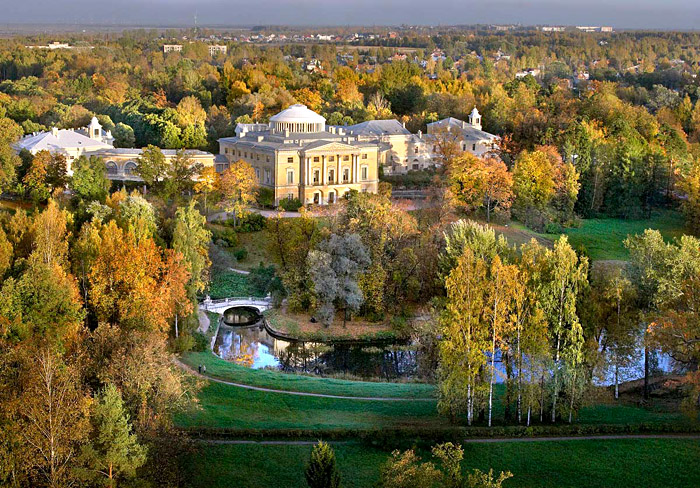 Pavlovsk park is one of the pearls of the world landscape art and also one of the biggest parks in Europe. It covers an area of 600 hectares. Poetic and endlessly diverse, it corresponds, in the words of the early nineteenth century French writer Saint-Moret, "to all tastes and to all states of the soul". "Each new step brings a new picture to the eyes" was how Russian poet Vasily Zhukovsky described a walk through the Pavlovsk Park.
Open: 10.30 - 17.00
Closed: FRI, the first MON of the month