In front of the Monplaisir Palace there is a small square garden, bordered by low buildings on three sides. This is the official entrance to the palace. The layout of the garden dates from 1716. The pattern of the flower beds has been preserved ever since. The flowers are re-planted several times during the spring and summer.
The Monplaisir Palace which is the eastern ensemble of the Lawer park in Peterhof, is one of the most interesting monuments of the early stage of Peterhof construction. It was designed in Peter the Great's favorite Dutch style.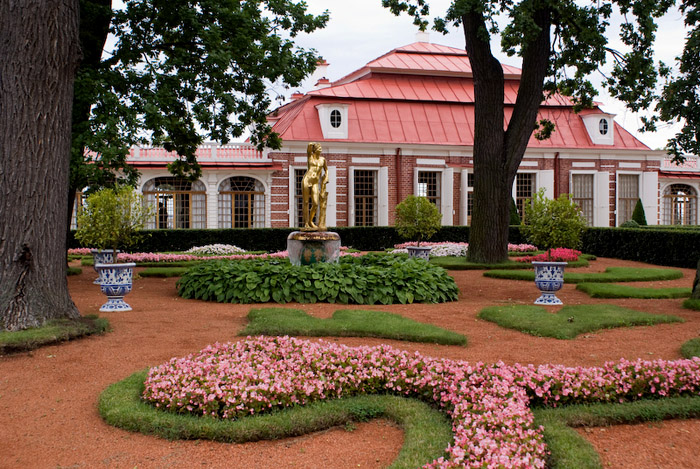 The galleries as well as the main hall of the palace contain one of the earliest in Russia collections of paintings bought by Peter the Great during his trips abroad. In the palace You will see the unique Chinese technique of lacquer painting used to decor the Lacquered Study, a fine collection of Chinese acquired in the 18th century, a collection of Russian 18th-century glassware, Peter's belongings and many more unique 18th century exhibits.