The Kremlin Armory is one of the oldest museums of Moscow. It was established in 1808 and located in the Moscow Kremlin.
The Kremlin Armoury originated as the royal arsenal in 1508. Until the transfer of the court to St Petersburg, the Armoury was in charge of producing, purchasing and storing weapons, jewelry and various household articles of the tsars. The finest Muscovite gunsmiths (the Vyatkin brothers), jewelers (Gavrila Ovdokimov), and painters (Simon Ushakov) used to work there. In 1640 and 1683, the iconography and pictorial studios, where the lessons on painting and handicrafts could be given were opened. In 1700, the Armoury was enriched with the treasures of the Golden and Silver chambers of the Russian tsars.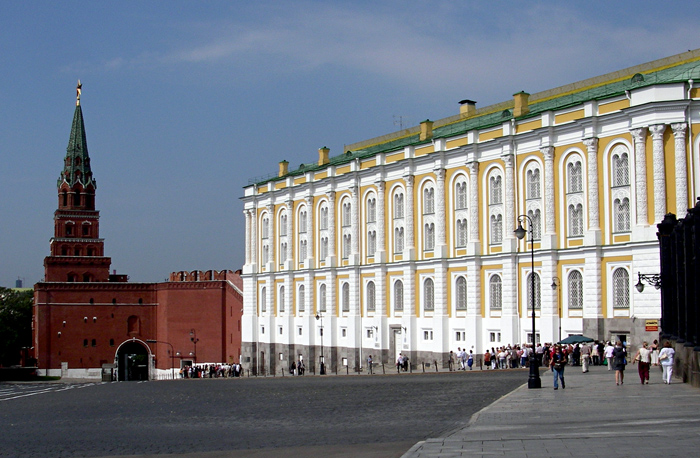 In the 18th century the Armoury was merged with the Fiscal Yard (the oldest depository of the royal treasures), Stables Treasury (in charge of storing harnesses and carriages) and the Master Chamber (in charge of sewing clothes and bedclothes for the tsars). After that, the Armoury was renamed into the Arms and Master Chamber. Alexander I of Russia nominated the Armoury as the first public museum in Moscow in 1806. Seven years after their foundation the collections were opened to the public. The current Armoury building was erected in 1844-1851 by the imperial architect Konstantin Ton.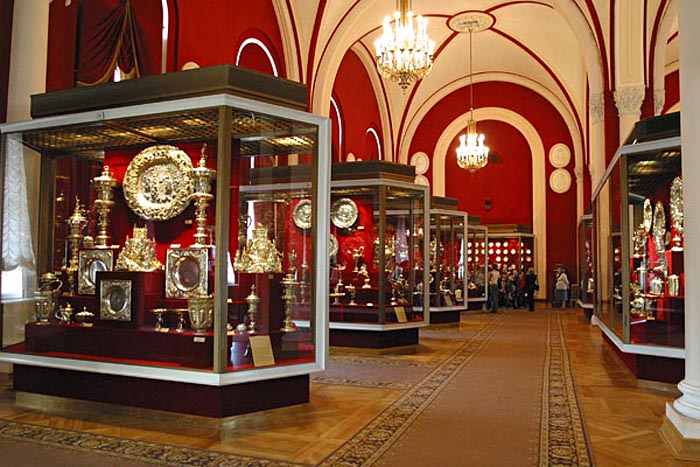 After the Bolshevik Revolution, the Armoury collection was enriched. The treasures taken from the Patriarch sacristy, Kremlin cathedrals, monasteries and private collections seriously enlarged it. Some of these were sold abroad on behest of Joseph Stalin in the 1930s. In 1960, the Armoury became the official museum of the Kremlin. Two years later, the Patriarch chambers and the Cathedral of the Twelve Apostles were assigned to the Armoury in order to house the Applied Arts Museum.