Hermitage
Spilt Blood Cathedral
Peter & Paul Fortress
Peterhof Parks & Fountains
Tsar's Bathhouse
Tsarskoe Selo
Catherine's Palace
Amber Room
St.Isaac's Cathedral
St.Nicholas Cathedral

Yusupov Palace
Folklore Show & Russian Buffet
Canal & River Cruise
Metro ride
Day 1
8:00
Your private fully licensed guide and safe driver will greet you at passport immigration control next to your ship.
You will be taken on an OVERVIEW TOUR OF THE CITY in a comfortable air-conditioned vehicle. This tour includes such prominent sights as: Nevsky Prospect (the main boulevard of St. Petersburg), Anichkov Bridge and Anichkov Palace, the Fontanka and Moika Rivers, Kazan Cathedral, Admiralty, Winter Palace, Palace Square, and many other sights. You'll become acquainted with the history of St. Petersburg and the Romanov family. You will see and take pictures of the marvelous panoramic sights along the banks of the Neva River and the most famous and beautiful sights of the city center.
Visit ST. NICHOLAS CATHEDRAL. It has always been closely associated with the Russian Navy, serving as its main shrine until the revolution
Then set off for a JOURNEY TO PUSHKIN (TSARSKOE SELO) - one of St. Petersburg's suburbs within an hour drive from the city center. You will visit the summer residence of former Tsars - Catherine's Palace (including the famous Amber Room - the 8th Wonder of the World) and Catherine's Park with its many beautiful pavilions, sculptures, and ponds.
lunch (optional)*
PETERHOF TOUR. Peterhof is another summer residence of Russian emperors. You will tour the Upper Garden which resembles Versailles in its planning and, of course, the Lower Park with its incomparable fountains. You'll be astonished by the Great Cascade with its gold-embossed sculptures glistening amidst springs of crystal clear water! Your guide will show you many beautiful fountains along with pavilions and sculptures that bare historical significance. You will have a tour of TSARS BATH HOUSE its interiors will definitely impress you.
On the way back to St. Petersburg you will have a chance to see the "not so touristy" districts of St. Petersburg and to have a short METRO TRIP the interiors recall palaces not subways.
ST. ISAAC'S CATHEDRAL TOUR. The dome is gilded with 100 kilograms of gold. St. Isaac's is ranked as number one in the world for the richness of its interior decoration.
FOLKLORE SHOW at NIKOLAEVSKY PALACE "Feel Yourself Russian": Russian dances, songs, magic tricks, traditional Russian instruments (balalaika, gusli, playing on wooden spoons, or on saws) and much more. Russian Buffet is included: snacks, caviar and champagne.
Or RUSSIAN BALLET**
21:30
Return to the ship
Day 2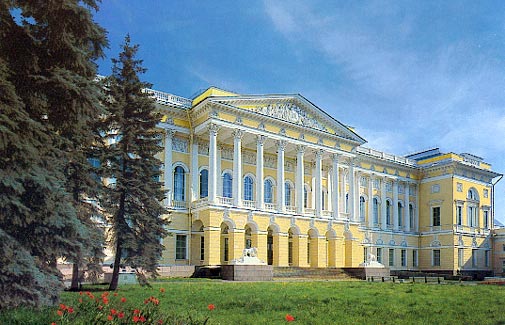 8:30
Your private guide and driver meet you at passport immigration control next to your ship.
CANAL CRUISE along rivers and canals of the "Venice of the North".
PETER AND PAUL FORTRESS TOUR - The fortress is the birth place of St. Petersburg. It developed into a city under the rule of the Romanovs - the ruling dynasty in Russia from Peter's grandfather Mikhail until the last Russian Emperor Nicholas II. You will visit PETER AND PAUL CATHEDRAL where nearly all the Russian emperors are buried.
YUSUPOV PALACE TOUR -This Palace was the site of the murder of Gregory Rasputin. Your guide will tell you that most mystical and tragic story: a very dramatic moment of Russian history.
lunch( optional)*
HERMITAGE EXCURSION - Includes the 4 buildings of this ensemble the Winter Palace, the small Hermitage, the New Hermitage, and the Old Hermitage. Observe the magnificent interiors of the buildings, State Halls, and the most important masterpieces of the Western European artists. When you are inside of its miraculous halls, you'll have a strong sensation of having gone back to the times of the emperors.
SPILT BLOOD CATHEDRAL TOUR – The cathedral amazes visitors with its mighty group of multicolored "onion" domes and the magnitude of its decor.
17:00
Return to the ship
We can personalize this tour itinerary to satisfy your wishes and interests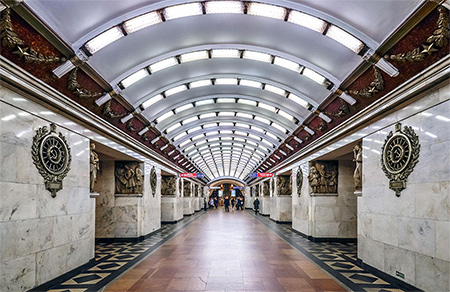 If the mentioned cost is beyond your travel budget you can invite some fellow cruisers to join your party increasing its size and reducing the price per person. We can assist you in setting up your group, offering this option to all travelers who might be interested in joining you on the same dates.

Price includes
Guide services
Driver services
Air conditioned vehicle
Blanket visas (visa-free service)
Admissions to all museums as per program
Canal cruise
Bottled water
Photo& video permits
All taxes and fees
Metro trip
Folklore Show or Russian Buffet
Rain coats
Price does NOT include
Lunches*
Evening activities**
Gratuity***
Additional Info
*LUNCH OPTIONS
Depending upon your preferences you have complete flexibility as to dining choices. We are able to offer bistro, cafe, or restaurant style dining along the route or you may order meals at recommended restaurants. For travel groups larger than 8 people we recommend ordering pre-arranged lunches at recommended restaurants in advance (a time-saver). All meals are served at the time of guest's arrival (a traditional Russian 3 - course lunch will cost you about $15 USD pp)
**EVENING ACTIVITIES:
After the first day's tour you may return to the ship or attend the theater either to hear an opera or to watch a ballet (from $80 - $150 USD pp depending upon theater, performance and seat location). We will reserve the best tickets in advance for you for a very memorable cultural experience. You can visit the famous Mariinsky (former Kirov), Hermitage, Mikhailovsky, Alexandrinksy, Palace Theaters. If you choose to hear and see something that is connected with Russian folklore, there are folklore shows at your disposal with Russian dances, song, tricks, traditional Russian instruments (balalaika, gusli, playing on wooden spoons, or on saws) and much more ($60-80pp). Or simply enjoy a dinner at a good, not so touristy Russian restaurant. A 2 way transfer will cost 1-6 people $90, 7-12 people $140, 13 -18 people $190
***GRATUITY:
Nobody will force you to tip in Russia, it's completely up to you. If your guide and driver exceed your expectations you can tip them according to western standards 10-20% shared between the guide and the driver (approximately 3-7% to the driver and 7-14% to the guide, USD, EURO or RUB in cash)
SHOPPING:
Your guide can assist you in your purchase of Russian souvenirs for your relatives and friends such as shawls, objects made of malachite and lapis-lazuli, 'Matroyshka' dolls, painted wooden ecology-friendly toys for kids, watches with revolutionary or Soviet symbols, fur, crystal, gold, icons, stamps with pictures of the Russian Imperial Family, caviar, vodka and much more. We know the stores where the prices are lowest and the selections larger than usual. We want you to get the high quality you desire at a fair price.
HYDROFOIL:
Upon your request made in advance, we can add a hydrofoil ride to/from Peterhof. Please be informed that some people consider St.Petersburg hydrofoils to be too noisy and crowded. Due to local navigation safety standards, they may not be available on very windy days.
EARLY ADMISSION:
We can arrange for "early admission" which allow you to enter the museums earlier than the official opening hours or "special opening" which allows you to visit the museum when it is typically closed. However, please do not expect to be the only visitors there. It is not a reservation made by one company for one group of tourists. That's how some tour providers will present it. Sometimes the museum is more crowded during "early admission" hours than after it's officially open for public. Usually museum occupancy depends on the number of cruise ships in the port on any given day. In other words that depends on your luck. Even though we won't be able to avoid all the crowds inside the sights (most of the city must sees are crowded from May to September) please do not be concerned, we will be able to take you inside avoiding long lines.
Keeping you safe during COVID-19
What you can expect during your visit
Transportation vehicle and equipment sanitized between use
Hand sanitizer available to travelers and staff
Face masks required for travelers and staff
Regular temperature checks for staff
This product has a minimum quantity of 2
An easy way to secure your spot while keeping your plans flexible. Pay at any time up to 2 days before your experience.
Please don't be concerned booking with us. If your cruise, flight, trip has been cancelled or if you plans change we will refund 100% of your payment. Please inform us at least 24 hours in advance of your tour date.
There are no reviews for this tour.